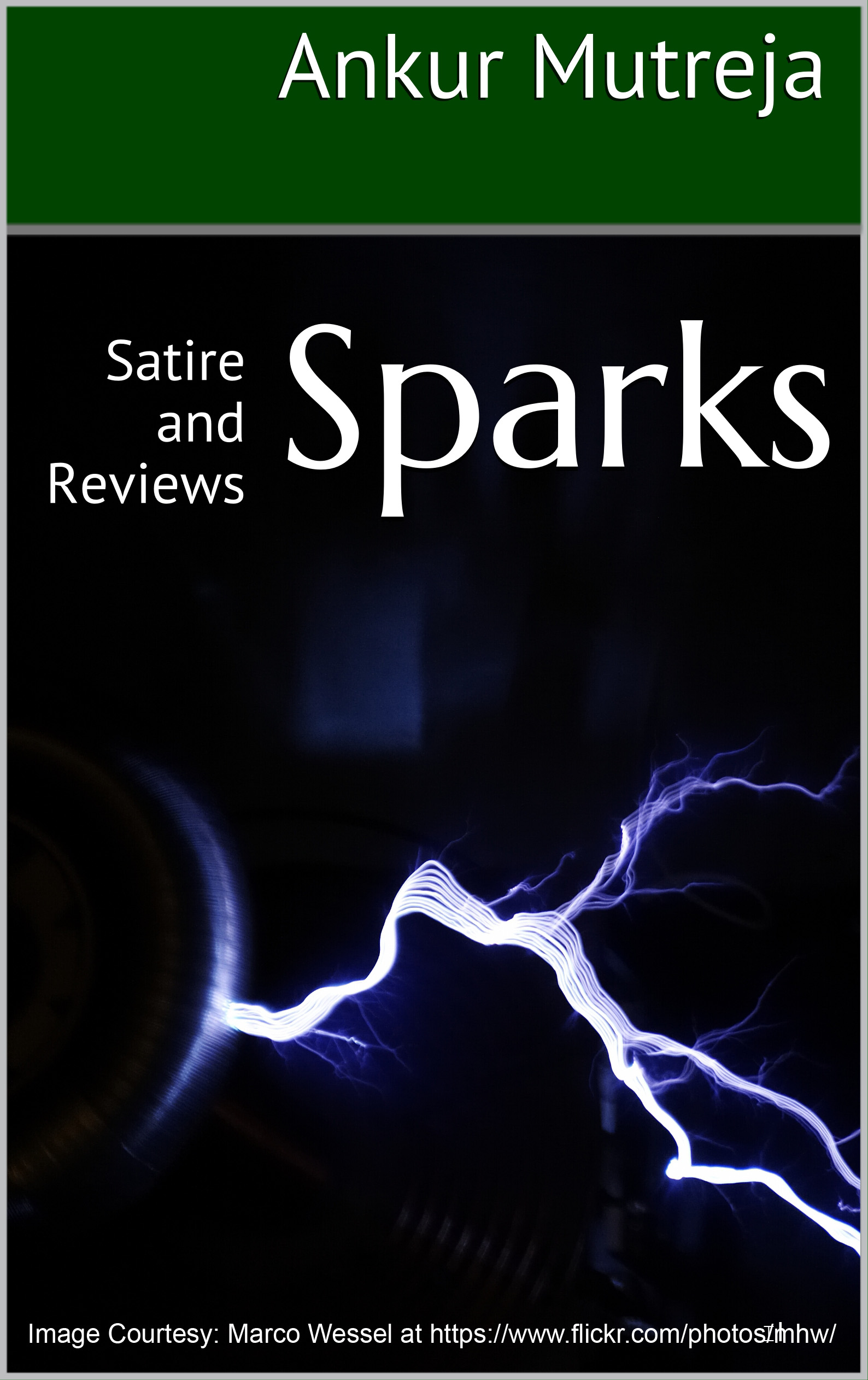 This book is an alternative representation of my thoughts, which have been presented more comprehensively in another of my books Writings @ Ankur Mutreja. I felt the need to publish this book separately to cater to the needs of those readers who don't have much time to read books. The book is indeed a light reading.
The book starts with the chapter entitled Satire, which, as the name suggests, comprises pointed attacks on the societal idiosyncrasies and hypocrisies, albeit mockingly. In the following chapter on Travel Locales, I have reviewed four disparate locations in India, attractive for their own unique appeals: Puducherry, Shillong, Auroville and Agartala.
Next is the chapter on Movie Reviews & More. In the past few years, Hindi Cinema or Bollywood has seen many huge revenue collectors competing with the creativities – I don't think the creativities need to compete with anybody. Only one huge revenue collector Ek Tha Tiger finds place in my list of reviews. I don't like publishing my frustrations; therefore, if I have written a negative review, the movie must be really pathetic: Love, Sex and Dhoka. Other movies reviewed: Satyagraha, Raanjhana, Table No. 21, OMG, Mod, Udaan and Welcome to Sajjanpur. Other than that I have also reviewed a website, Flattr.com, and an architectural structure, Antilla: the Residence of Ambanis, in this chapter.
Finally, the chapter on Book Reviews comprises my reviews of three books: Bhagwat Gita, Swaraj by Arvind Kejriwal, and An Ordinary Person's Guide to Empire by Arundhati Roy.
Are you thinking how to get this book? Well…you can either download it free from the digital stores across the web or just read it below.