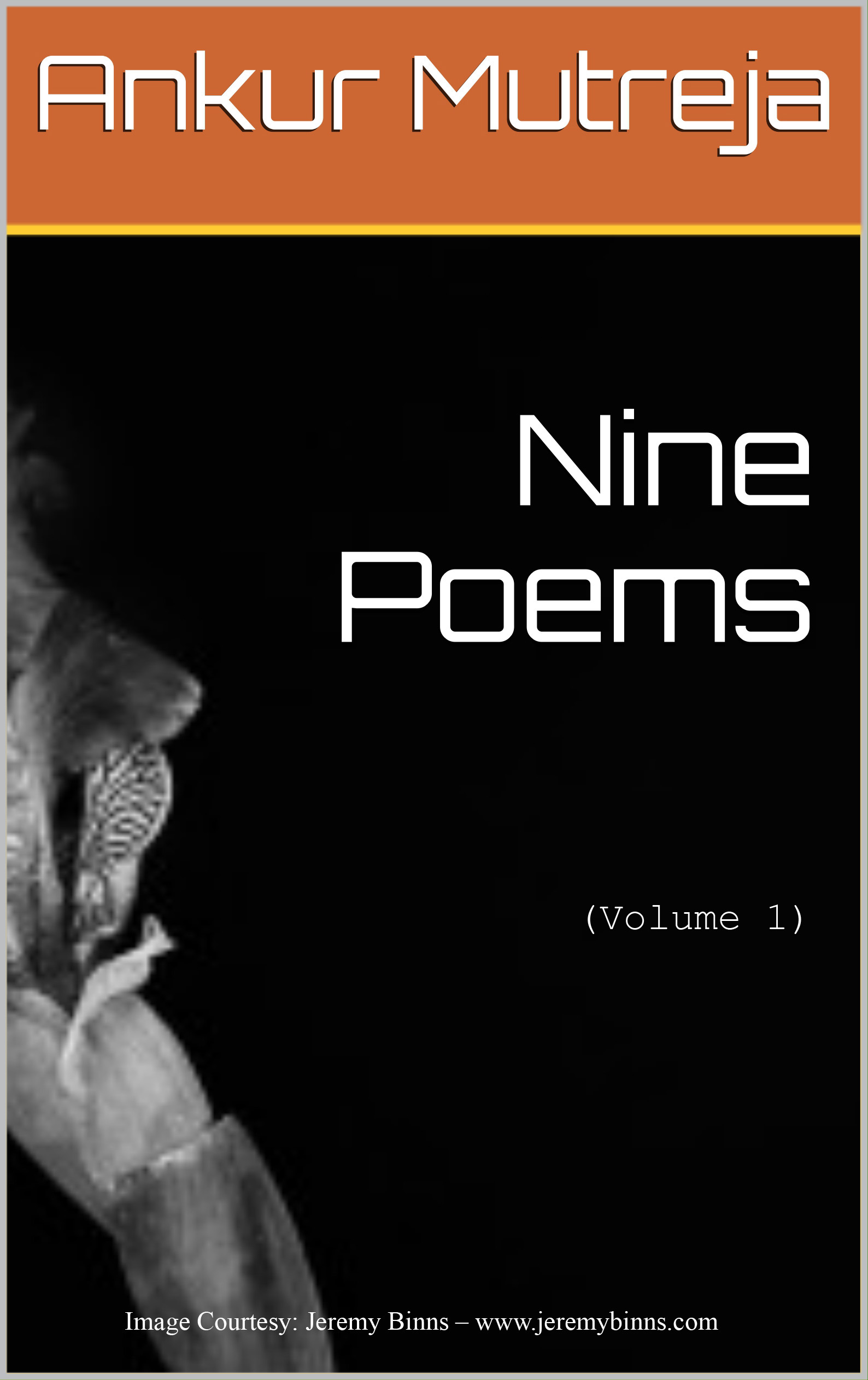 Complex are the ways of life.
Difficult it is to describe them in Black & White.
Emotions are many; Words are few.
And those who know them are far and few
Life is a book of poems; And this is mine.
Beautiful or ugly, you determine.
Are you thinking how to get this book? Well…you can either download it free from the digital stores across the web or just read it below.

The following two tabs change content below.
Ankur Mutreja is an advocate-cum-writer, and his blogs are amongst his modes of expression. He has also authored six books: "Kerala Hugged"; "Light: Philosophy"; "Flare: Opinions"; "Sparks: Satire and Reviews"; "Writings @ Ankur Mutreja"; and "Nine Poems"; which can be downloaded free from the links on the top menu.
Latest posts by Ankur Mutreja (see all)