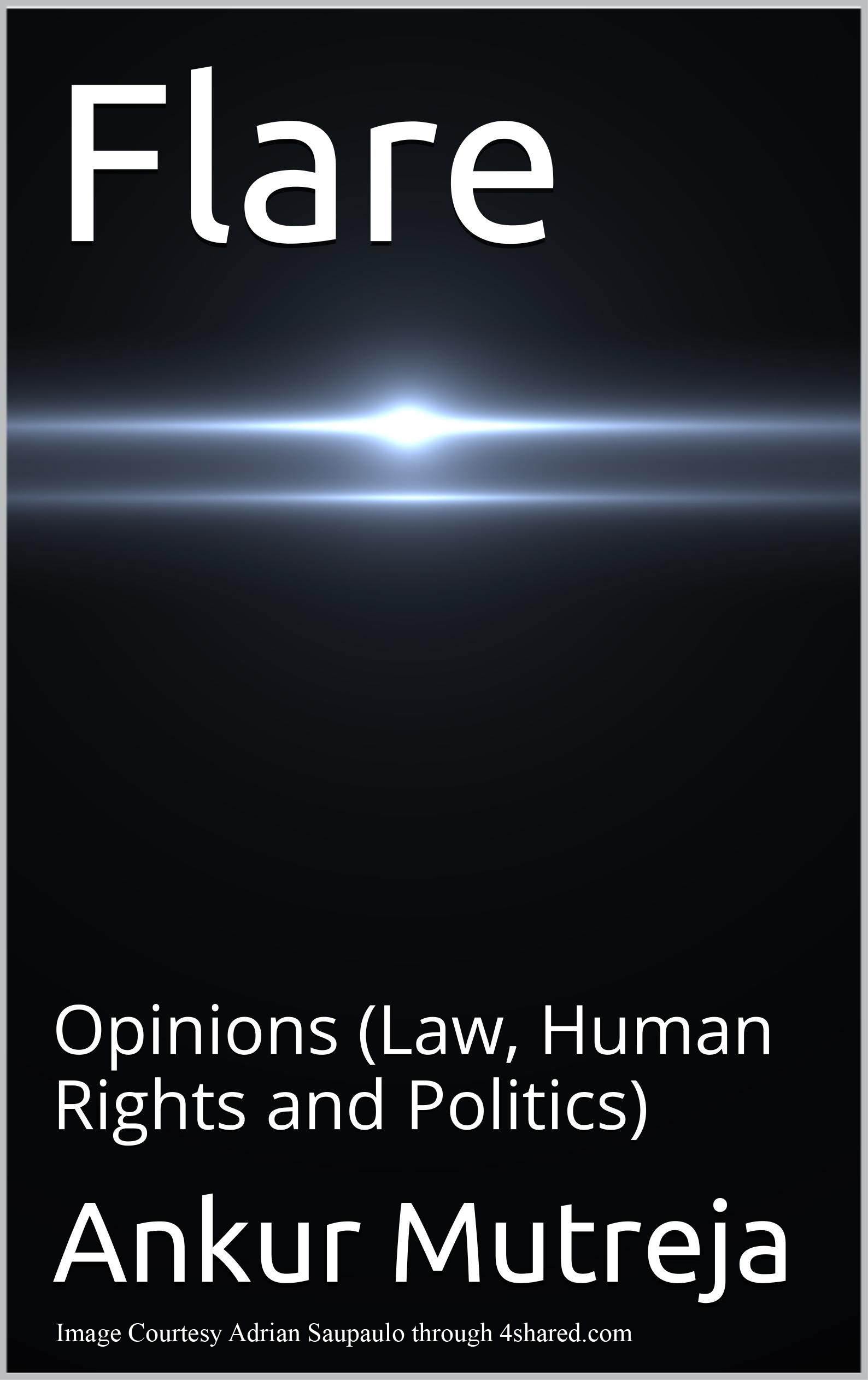 Opinions are like flare, which can turn either way: they can spread like wild fire or encapsulate themselves within the bounds of personal integrity, and thus illuminate. I started writing opinions in the year 2008 through my blogs. I admit at times I did go wild with unsubstantiated accusations and surmises, leading to risky speculations and irresponsible opinions. Recently, I published a comprehensive book of my writings entitled "Writings @ Ankur Mutreja", and the present book is a short selection of my opinions presented therein with emphasis on responsible writing.
I am an advocate by profession; therefore, most of my opinions have a tint of law; in the first part, the expression is simple; so, it is for lay persons who won't mind a little exercise of mind in the legal arena; whereas, in the second part, I have gone whole hog with law, and I admit those without formal legal training may find it convenient to ignore.
My style of writing is terse and pointed, but at times I have gone overboard like in one particular opinion on Aarushi murder, where emotions and logic intermingled in an expanded narrative.
Rights, especially privacy and equality, are my area of focus; therefore most of my opinions herein; i.e., the ones discussing Brain Research, NCTC, Sting Operations, LGBTs, Prostitution, SC/ST quotas, and AADHAR/NPR; are focused on these two areas.
In my selection, I have tried steering clear of politics, but politics is nevertheless all encompassing; however, one opinion on tussle between Delhi Police and AAP is majorily political; another political opinion, but with a strong emphasis on law, is the discussion of Zakia Jaffrey case.
There were few very big events in the recent past; one amongst them is the Nirbhaya murder, and I have also discussed it, though my take is slightly different: I think the murder has been manipulated by the vested interests.
I am a resident of an unauthorized colony; therefore, my opinion on Unauthorized Colonies has found place in the present selection; though I admit had the case been different, I wouldn't have included it; so please bear with my little bias.
Though I have no expertise in international affairs, I have taken a plunge into it albeit within the ambit of my legal training; the topics discussed are Indo-Pak relationship and Julian Assange.
Finally, in the second part, I have discussed various judgments and laws. I would recommend anybody to read at least my critique of Aarushi Judgement. Other than that I have critiqued Binayak Sen Judgement and Aruna Shaunbaug Judgement. In the second part, I have also critiqued RTI Act and Amendments in IPC post Nirbhaya murder.
Are you thinking how to get this book? Well…you can either download it free from the digital stores across the web or just read it below.